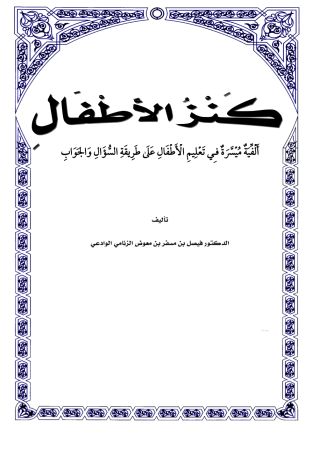 The Childrens Treasure - كَنْزُالأَطْفاَل - English Translation
The book is written by
by: Dr.Faisal Az-Zanâmi al Wâdi'ee
حفظه الله
, who was a doctor in Dammaj, Yemen. He was the doctor of Sheikh Muqbil
رحمه الله
and has studied from both Sheikh Muqbil bin Hadee al Wadi'ee
رحمه الله
and Sheikh Yahya bin 'Alee al Hajooriee
حفظه الله
. Though he has written this book for children, it is beneficial for the adults as well. Insha-Allaah this book will teach us the 'Basics of Aqeedah, Tawheed, Fiqh & Seerah' which every Muslim is obligated to know.
Criminal History of Cruel Terrorist Organization "Daaish"(ISIS)

Compiled by:
AbdunNoor Al-Hindi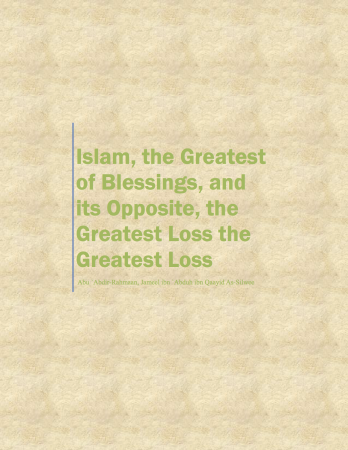 Islaam, the Greatest of Blessings, and its Opposite, the Greatest Loss
Authored By:Shaykh Abu 'Abdir-Rahmaan Jameel ibn 'Abduh ibn Qaayid As-Silwee حفظه الله
Click here to download
Begenning of Islaam for the New Muslim
This book has been written to benefit the New Muslim and those of us who want to learn the basics of our deen. May Allah reward our brother for putting together basic fundamentals of our deen and simplifying it.
Written by Hakim Bin Amīn Muwwakkil
Click hear to download pdf